contact@german-support.com
Dirk Schmidt, Hansastr. 42, 44866 Bochum, Germany
German Support
Free Consultation

+ 49 (0)179 – 4930099
Authorised Recipient For German Tax Office
Do you have lots of German customers? Then you probably need to register for a German VAT ID. This is an offer for small and middle sized companies to meet legal requirements. Start filing your registration today!
The Offer
I Will Receive And Deliver Your Tax Mail
I will allow you to register me at your responsible German tax office as recipient. At the same time I get a signed copy of the necessary power of attorney to receive. With this document I am allowed to sign for your mail. My job is to guarantee that mail to you from a German authority is delivered to you. I fulfil all legal requirements to be your authorised recipient with a valid business address in Germany.
Service
Explore My Offer
Besides a power of attorney to receive, which you have to sign, you will get a service contract and access to a mailbox. If a document is placed in that box, an email will notify you. The software allows me to track if the document was delivered successfully. This is necessary to asure that I delivered incoming mail succesfully. Else I have to try to contact you in another way.
What I Will do
Officially Recognised Contact and Expert Advice
Scanning your official documents, I will even name them, and add a hint or warning. This is without warranty but shall help you to know when action is necessary. And I offer to be the first pension for translation or to assist.
If you are unlucky, you were chosen to check your documents. Then you will have to send some invoices or an export of trades from your fulfilment centre. Anyway, I know what to do or whom to contact.
Pricing
Choose Your Best Plan
From January 2023 on, we will have new offices. We celebrated the end of the year in our old rooms with this offer.
Starter Plan
119 €Per Month
3 Months Service
Registration As Authorised Recipient
–
Digital forwarding of 3 letters or 18 pages
per month
24/7 Support per mail
–
1 Year Service Plan
356 €
Per Month
12 Months Service
Registration As Authorised Recipient
–
Digital forwarding of 5 letters or 30 pages
per month
24/7 Support
Phone support during office hours
1 Year All Business Mail
399 €
Per Month
12  Month Service
Registration as Authorised Recipient
Your name on mailbox
Digital forwarding of 5 letters or 30 pages per month
24/7 Support
Phone support during office hours
Testimonial
What Clients Say
There are very different people that sell stuff online. Some sell tutorials, some are specialised on certain kind of good and some are general traders with lots of different items. What ever you sell online and even for services, this can be an option for you. Saving money and fulfilling legal requirements.
Dirk turned paper into real money. No more, no less.

Clara S.
Photo Artist
I hadn't except so many customer from abroad. Dirk helped me to deal with the burden of it.

William G.
Shop Founder
I knew that I paid too much taxes to foreign governments. Dirk helped me get a refund.

Ayse A.
Ebay Seller
FAQ
General Questions



Will you apply for my German VAT id?

I can help you register a German VAT is. But thatis another product. This product is about an authorised recipient whom you need for a VAT tax declaration. At least when your from outside the European Union, you will need someone in Getmany who receives your mail.




Will you refund my contract if it is canceld?

If I cancel your contract as an authorised recipient due to improper or illegal use, there will be no refund. In any other case, I will reimburse you proportionally.
If you cancel it without a valid reason for any breach of duty to my side, there will be no refund, too.
For contracts with recurring payments, there is a special right of termination in case of price increases.




What happens if more mail and from different senders arrives?

It is unlikely that mail from different senders will arrive for you at the address of the authorised recipient. Authorities address the document directly to the authorised recipient. Your name even won't be on my business mailbox.
If there would be surprisingly more mail for you, the same conditions apply. Three letters and 18 single-sided pages per month are included. For more, I will charge you 0.50 € per page A4.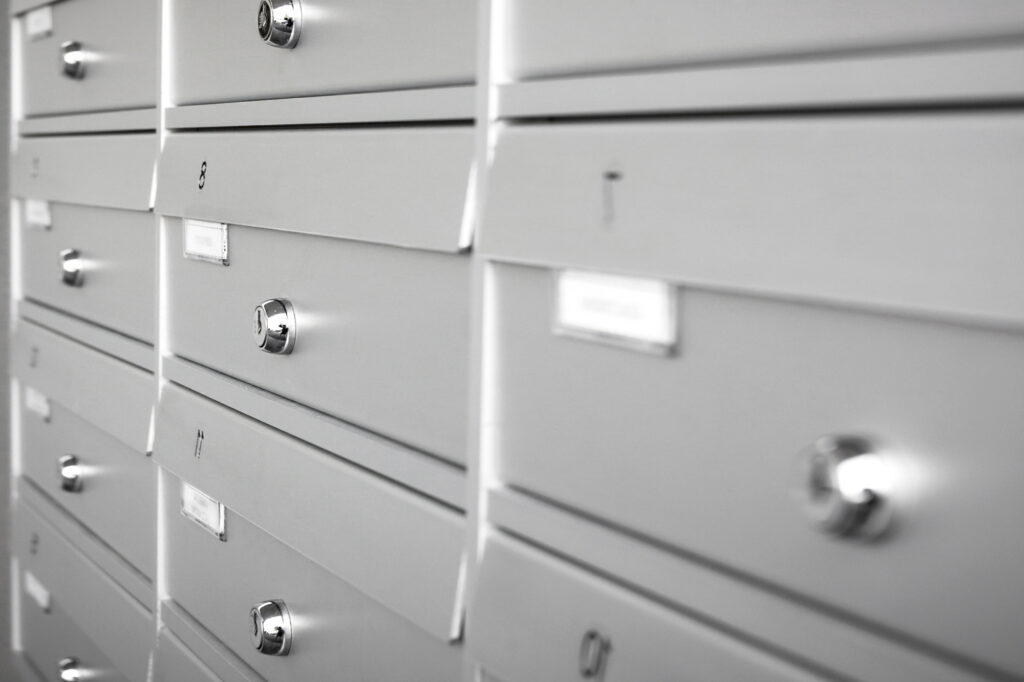 May I change the authorised recipient?

You may change the authorised recipient at any time. You just have to send the responsible authority the address of a new authorised recipient or provide your new German address.




What happens after the end of my contract?

After 6-12 weeks the data in your online box will be deleted, and the original letters received will be destroyed securely. If mail arrives for you, I will return it to its sender.




May you take care of all my mail?

On request I can offer to place your name on my mailbox. You will be able to receive further business mail at the authorised recipient's adress. I would act als your German mail forwarder.




Which further services do you offer?

A lot of services are connected to inquiries of German office, e. g. tax offices. Letters may be translated and explained, replies can be drafted, forms filed in and data assembled. Introducing the online system ELSTER ist possible, too. 
For VAT purposes quite frequently the tax office asks for a copy of the largest bills and an electronic list of items bought and sold.




Can't I just take a P. O. Box?

No.
It is not allowed.
No one will sign for your mail.




How will you forward my mail to me?

You will receive access to a mailbox where your incomig documents will be uploaded.
The documents will be scanned at 300 dpi and saved as PDFs. After uploading you will be notified by email. You can download the copy securely encrypted.
Sure. It will contain my company's German VAT id. Unless you are from Germany, there will be no VAT charged – due to 'Reverse Charge'.




May I see the service contract before ordering?

Sure. There is even a version online. Try this link.
If you don't want to sign the service contract, you don't have to. After ordering online, you will have two weeks to step back. And within these two weeks, you will receive a full refund for the not-used service.
LS Leichte Sprache Verlag 
LS Easy Language Publishing
by Dirk Schmidt
+49 (0)179 4930099
Hansastr. 42, 44866 Bochum, Germany
Other Services
Further Links
Work Hours
9 AM – 5 PM CET (GMT+1) Monday – Friday
The Helpdesk Team is available via email help@german-support.com or per support ticket.
Registered Trade License at Municipality of Bochum, Germany
Copyright © 2020-22 All rights reserved.